Newsletter sent out on 23 June 2017
---
Newsletter sent out on 15 June 2017
---
Newsletter sent out on 08 June 2017
---
Newsletter sent out on 31 May 2017
---
Newsletter sent out on 23 May 2017
---
Newsletter sent out on 17 May 2017
---
Newsletter sent out on 12 May 2017
---
Newsletter sent out on 03 May 2017
---
Newsletter sent out on 26 April 2017
---
Newsletter sent out on 19 April 2017
---
Newsletter sent out on 12 April 2017
---
Newsletter sent out on 6 April 2017
Newsletter sent out on 30 March 2017
---
Newsletter sent out on 23 March 2017
---
Newsletter sent out on 15 March 2017
---
Newsletter sent out on 08 March 2017
---
Newsletter sent out on 02 March 2017 
---
Newsletter sent out on 23 February 2017 
---
Newsletter sent out on 15 February 2017 
Newsletter sent out on 08 February 2017 
---
Newsletter sent out on 01 February 2017 
---
Newsletter sent out on 25 January 2017
---
Newsletter sent out on 18 January 2017
BOLD Blues and Yellows
EARTHY Reds and Turquoise
BUCHU Greens & Sand
DELICATE Beach House Blues
PLAYFUL Pinks and Purples
BURNT Orange & Gold
---
Newsletter sent out on 11 January 2017
---
Newsletter sent out on 04 January 2017
---
Newsletter sent out on 20 December 2016

---
Newsletter sent out on 14 December 2016
---
Newsletter sent out on 07 December 2016
---
Newsletter sent out on 28 November 2016

---
Newsletter sent out on 23 November 2016
---
Newsletter sent out on 16 November 2016
---
Newsletter sent out on 09 November 2016
Newsletter sent out on 02 November 2016
Newsletter sent out on 26 October 2016
Newsletter sent out on 19 October 2016
Newsletter sent out on 12 October 2016
Newsletter sent out on 05 October 2016
Newsletter sent out on 28 September 2016
Newsletter sent out on 21 September 2016
Here, in the Southern Hemisphere we are well into Spring and before we know it, Christmas will be upon us!I would like to share some of the exciting projects we have been working on over the
last few months.
The most exciting project we have been working on, and the one we are most thrilled about is our Soweto Tribal African Fabric Collection. We will be launching this gorgeous fabric collection in November.
We recently completed an order for the Table Mountain Aerial Cableway Company. We printed and made up all their staff aprons and skull caps and a variety of items for their cafe and gift shop. When you are next on Table Mountain, pop into their cafe.
It is worth the visit!
If you do not know already, we design and print for various fabric houses. One of our regular printing clients is Wolf Street Fabrics. This week we printed their Amalfi design. One of my favourites! If you have any printing queries please contact  athena@carolenevin.co.za
Our ladies are painting furiously to keep up with the demand of our signature hand painted table linen collection. This collection is very labour intensive, so stock is limited.
We specialise in custom made tablecloths. One of our regular customers Kim from New York, placed an order for an extra large oval tablecloth. This year the design she selected was Red Ndebele, which looked absolutely beautiful with the matching serviettes. For more information on custom sized tablecloths please contact Lisa@carolenevin.co.za
We love supporting local crafters. Our shop at the Waterfront stocks these quirky Papermache pencils and we have made them available to purchase online. These pencils make superb gifts. The Papermache process, in which throw away items considered as trash are blended and mixed with found nature objects, newspaper and glue to create a 100% up-cycled South African product.
Our final clearance sale is still on at our Waterfront store. Last week over 200 printed sale tablecloths were delivered to the store in a variety of sizes. So hurry and visit us as these tablecloths sell out very quickly!
To thank you for your loyal support we are giving you a gift. You can purchase online and receive a 20% discount. Simply add the following code CNDFAN when checking out in your shopping bag.
This offer is valid until 30 September.
If you are planning to order gifts for Christmas please ensure your orders are placed before the end of October.
Newsletter sent out on 14 September 2016
Newsletter sent out on 07 September 2016
Newsletter sent out on 31 August 2016
Newsletter sent out on 24 August 2016
Newsletter sent out on 17 August 2016
Newsletter sent out on 12 August 2016
Newsletter sent out on 04 August 2016
Newsletter sent out on 27 July 2016
Newsletter sent out on 20 July 2016

Newsletter sent out on 14 July 2016
Newsletter sent out on 06 July 2016
Gone rural is an amazing hand craft company founded by one women Jenny Thorne whose vision still empowers women in some of the most remote areas in Swaziland. Baskets and placemats are available at our Waterfront Store and online.
(Read more here)
Over the last 20 years we have been sourcing beautiful hand crafted products for our Waterfront Store and are happy to make them available online.
Copper & Silver Table accessories produced by Copper Craft…
Beautiful African handcrafted Bone and Wooden sets compliment our Stone Hut and Terracotta Stone designs.

USE VOUCHER CODE: KALAHARI
RECEIVE 20% OFF YOUR KALAHARI PURCHASE ONLINE
OFFER ENDS WEDNESDAY 13 JULY 2016
Newsletter sent out on 29 June 2016
Newsletter sent out on 22 June 2016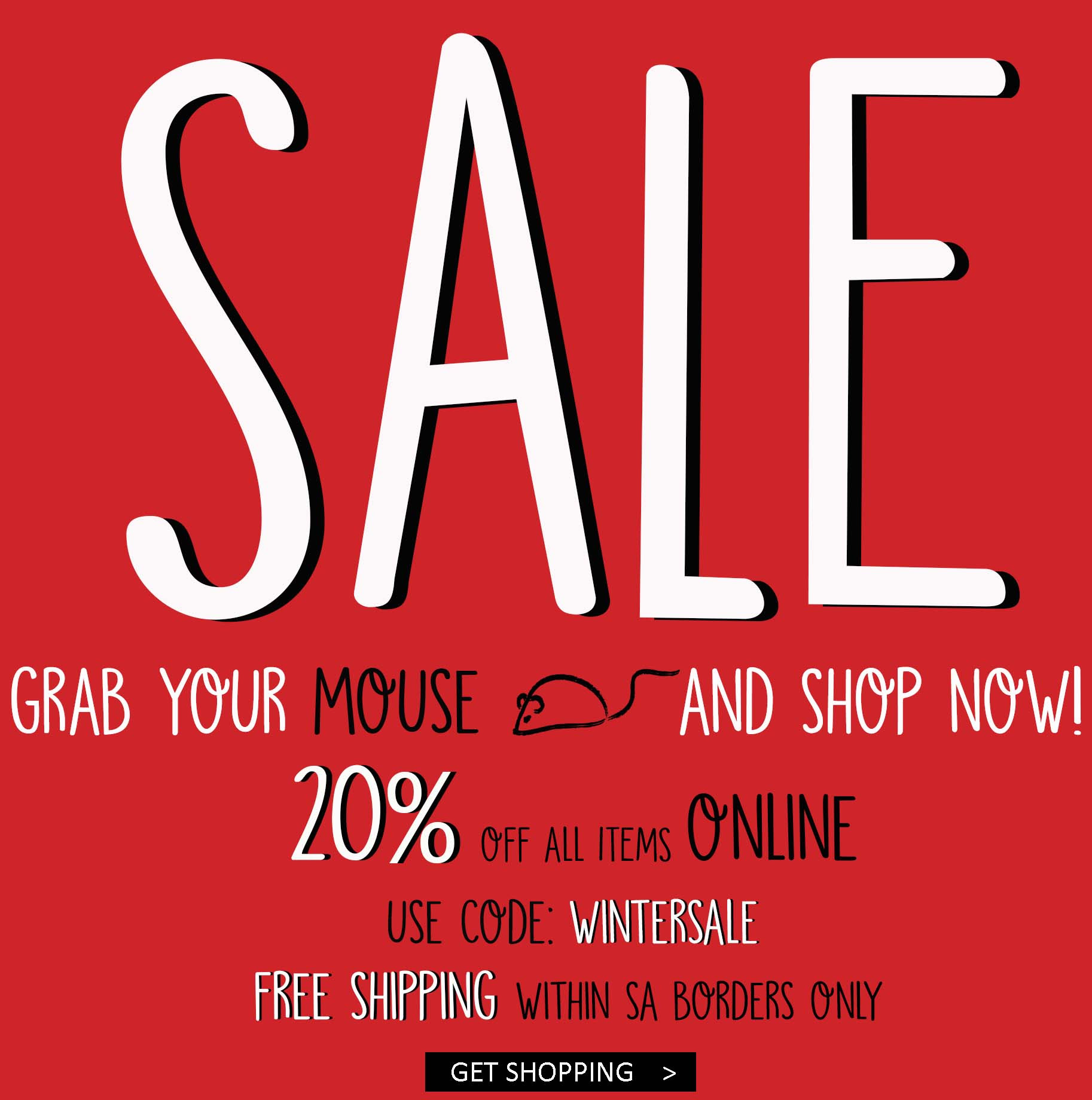 Newsletter sent out on 15 June 2016
We are very excited to announce that we are now offering a range of table accessories on our website, these items were previously only available from our flagship Waterfront Store. We have included unique, hand-picked accessories to compliment our handpainted tablelinen collections, all from well known South African suppliers such as Gone Rural, Maridadi, Soul of Africa and Kaross.
We are also offering a 10% discount off all these items (VALID until 22 JUNE 2016)
Simply add this voucher code when you go to the checkout: CNDACCESSORIES
Our African Elephant collection is proving to be very popular so we decided to create gift sets combining Tablecloths/Placemats and Serviettes OR Tablecloths/Runners and Serviettes all at discounted prices.
You will also receive a FREE Drawstring Bag with every African Elephant gift set purchased (these gift sets are available in four colourways as seen on our website).
If you enjoy receiving our newsletters please let us know as we love hearing from our customers so  keep in touch! Please also forward our newsletter to your friends and family.
 PS." Don't forget to Spoil your Dad this Sunday on Fathers Day!"
Newsletter sent out on 08 June 2016
I have been hugely fascinated by frescoes painted on the clay hut homes of West African people. The houses are the work of women and the geometric patterns used represent Zalenga, which is a net in which calabashes are stored. I thought this design would look amazing on fabric especially for our clients decorating game lodges.
Our Table Runners are very popular at the moment, so we have added more Runner Sets to our online store. If you buy a Set of Runners you will get the matching serviettes FREE. Table runners are great to use as they double up as placemats and look very stylish.  Our gift to you this week is a FREE Ipad bag with every purchase over R350 ONLINE.
We all know and love the patterns on the tapestry-woven carpets or rugs produced from the Balkans to Pakistan, which is the inspiration for our Kilim design and is very popular with our male clients, that are looking for something graphic and unfussy. The tablecloths in this collection have beautiful sewn on mitred borders which gives the cloth extra width and falls beautifully over your table.
Our promotion on Table Runner sets is Valid until the 15 June 2016-Online only. We also have discounts on all the other items in our Cape to Cameroon Collection.
We hope you can pop down to visit us at our Waterfront store on Thursday evening to celebrate our 1 year birthday with us, and take advantage of great specials.
Warm Regards
Newsletter sent out on 01 June 2016

For the past 22 years we have been part of your celebrations! Our table cloths have graced thousands of tables. By customer demand we have created a series of extra wide tablecloths and Gift Sets. In the Tequila Rose Collection each cloth has a beautiful sewn on border which gives it the extra width and adds elegance to your table setting.
My inspiration for this collection came from one of my favourite artists Frida Khalo who was  well known  for her self-portraits  and  her use of bold and vibrant colors. 
Table Runners are ideal when you want to show off your lovely table and they can also double up as placemats. You simply lay them out across the length and width of your table or alternatively lay one table runner in the centre of your table and add placemats.
Our Gift Sets on offer are various combinations of Table Runners & Placemats; Tablecloths & Placemats; and sets of Table Runner. You will also be given FREE Serviettes and a Fabric Storage Bag (to store your gift set).
To view all our Tequila Rose Gift Sets visit our on-line store or click on the link below.
For the Month of June, we will  be adding more fabulous gift sets to our online store so it is the perfect time to stock up on gorgeous table linen.
"Till next time enjoy sharing a meal and decorating the table with your family."
Warm Regards
Newsletter sent out on 02 May 2016
Newsletter sent out on 26 April 2016
Newsletter sent out on 21 April 2016

Newsletter sent out on 13 April 2016